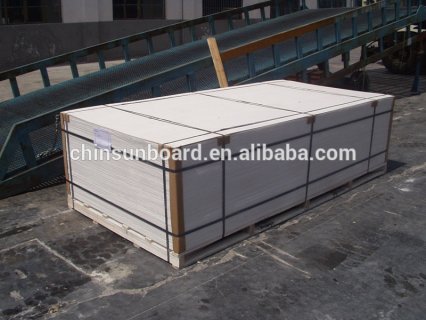 MSDS Magnesium oxide
ACC# 13450
Section 1 - Chemical Product and Company Identification
MSDS Name: Magnesium Oxide
Catalog Numbers: S80066, M300 500, M300-500, M300500, M3494 500, M3494-500, M3494500, M51 100, M51 500, M51-100, M51-500, M51100, M51500, M68 3, M68-3, M683, NC9534192, XXM6850KG
Synonyms: Magnesia, Calcined Magnesium, Calcined Brucite
Company Identification:
Fisher Scientific
1 Reagent Lane
Fair Lawn, NJ 07410
For information, call: 201-796-7100
Emergency Number: 201-796-7100
For CHEMTREC assistance, call: 800-424-9300
For International CHEMTREC assistance, call: 703-527-3887
Section 2 - Composition, Information on Ingredients
| | | | |
| --- | --- | --- | --- |
| CAS# | Chemical Name | Percent | EINECS/ELINCS |
| 1309-48-4 | Magnesium oxide | 100 | 215-171-9 |
Hazard Symbols: None listed.
Risk Phrases: None listed.
Section 3 - Hazards Identification
EMERGENCY OVERVIEW
Appearance: white. Caution! May cause eye and skin irritation. Inhalation of fumes may cause metal-fume fever. May cause respiratory tract irritation.
Target Organs: Respiratory system, eyes, mucous membranes.
Potential Health Effects
Eye: May cause eye irritation.
Skin: May cause skin irritation.
Ingestion: Causes gastrointestinal irritation with nausea, vomiting and diarrhea.
Inhalation: May cause respiratory tract irritation. Inhalation of fumes may cause metal fume fever, which is characterized by flu-like symptoms with metallic taste, fever, chills, cough, weakness, chest pain, muscle pain and increased white blood cell count.
Chronic: No information found.
Section 4 - First Aid Measures
Eyes: Immediately flush eyes with plenty of water for at least 15 minutes, occasionally lifting the upper and lower eyelids. Get medical aid.
Skin: Get medical aid if irritation develops or persists. Rinse area with large amounts of water for at least 15 minutes. Remove contaminated clothing and shoes.
Ingestion: If victim is conscious and alert, give 2-4 cupfuls of milk or water. Get medical aid.
Inhalation: Remove from exposure to fresh air immediately. If not breathing, give artificial respiration. If breathing is difficult, give oxygen. Get medical aid.
Notes to Physician: Treat symptomatically and supportively.
Antidote: The use of Calcium gluconate to precipitate the oxalate should be determined by only qualified medical personnel.
Section 5 - Fire Fighting Measures
General Information: Substance is noncombustible.
Extinguishing Media: Use extinguishing media most appropriate for the surrounding fire.
Section 6 - Accidental Release Measures
General Information: Use proper personal protective equipment as indicated in Section 8.
Spills/Leaks: Sweep up, then place into a suitable container for disposal. Avoid generating dusty conditions.
Section 7 - Handling and Storage
Handling: Wash thoroughly after handling. Minimize dust generation and accumulation. Avoid contact with skin and eyes. Avoid ingestion and inhalation. Use with adequate ventilation.
Storage: Store in a cool, dry place.
Section 8 - Exposure Controls, Personal Protection
Engineering Controls: Good general ventilation should be sufficient to control airborne levels.
Exposure Limits
ACGIH
NIOSH
OSHA - Final PELs
Magnesium oxide
10 mg/m3 TWA
no established RELs - see Appendix D 750 mg/m3 IDLH
total particulate: 15 mg/m3 TWA
OSHA Vacated PELs: Magnesium oxide: total particulate: 10 mg/m3 TWA
Personal Protective Equipment
Eyes: Wear chemical goggles.
Skin: Wear appropriate protective gloves to prevent skin exposure.
Clothing: Wear appropriate protective clothing to prevent skin exposure.
Respirators: Follow the OSHA respirator regulations found in 29CFR 1910.134 or European Standard EN 149. Always use a NIOSH or European Standard EN 149 approved respirator when necessary.
Section 9 - Physical and Chemical Properties
Physical State: Solid
Appearance: white
Odor: odorless
pH: Not available.
Vapor Pressure: Not available.
Vapor Density: Not available.
Evaporation Rate:Not available.
Viscosity: Not available.
Boiling Point: 3582 deg C
Freezing/Melting Point:2800 deg C
Autoignition Temperature: Not available.
Flash Point: Not available.
Decomposition Temperature:Not available.
NFPA Rating:
(estimated) Health: 1; Flammability: 0; Reactivity: 0
Explosion Limits, Lower:Not available.
Upper: Not available.
Solubility: Slightly soluble in water
Specific Gravity/Density:3.58
Molecular Formula:MgO
Molecular Weight:40.3044
Section 10 - Stability and Reactivity
Chemical Stability: Stable at room temperature in closed containers under normal storage and handling conditions.
Conditions to Avoid: Incompatible materials.
Incompatibilities with Other Materials: Reacts violently with interhalogens such as chlorine trifluoride (ClF3) or bromine pentafluoride (BrF3). Reacts incandescantly with phosphorus pentachloride (PCl5). Reacts exothermically with water to form magnesium hydroxide.
Hazardous Decomposition Products: None.
Hazardous Polymerization: Will not occur.
Section 11 - Toxicological Information
RTECS#:
CAS# 1309-48-4: OM3850000
LD50/LC50:
Not available.
Carcinogenicity:
CAS# 1309-48-4: Not listed by ACGIH, IARC, NIOSH, NTP, or OSHA.
Epidemiology: No data available.
Teratogenicity: No data available.
Reproductive Effects: No data available.
Neurotoxicity: No data available.
Mutagenicity: No data available.
Other Studies: No data available.
Section 12 - Ecological Information
No information available.
Section 13 - Disposal Considerations
Chemical waste generators must determine whether a discarded chemical is classified as a hazardous waste. US EPA guidelines for the classification determination are listed in 40 CFR Parts 261.3. Additionally, waste generators must consult state and local hazardous waste regulations to ensure complete and accurate classification.
RCRA P-Series: None listed.
RCRA U-Series: None listed.
Section 14 - Transport Information
US DOT
IATA
RID/ADR
IMO
Canada TDG
Shipping Name:
No information available.
No information available.
Hazard Class:
UN Number:
Packing Group:
Section 15 - Regulatory Information
US FEDERAL
TSCA
CAS# 1309-48-4 is listed on the TSCA inventory.
Health & Safety Reporting List
None of the chemicals are on the Health & Safety Reporting List.
Chemical Test Rules
None of the chemicals in this product are under a Chemical Test Rule.
Section 12b
None of the chemicals are listed under TSCA Section 12b.
TSCA Significant New Use Rule
None of the chemicals in this material have a SNUR under TSCA.
SARA
Read
electro-mechanical engineering blog
You might also like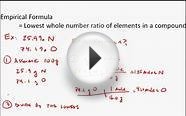 How to Find the Empirical Formula of a Compound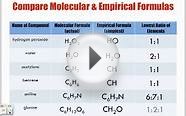 Calculating Empirical and Molecular Formulas Lecture
Anion self diffusion in magnesium oxide determined through ion-probe mass spectrometry (Massachusetts Institute of Technology. Dept. of Materials Science and Engineering. Thesis. 1977. M.S)
Book
Naturo Nitro Pre Workout Octane - Maximize Your Training with Massive Muscle Building Power for Any Fitness Level! Ignites a Body Building Construction Project with Every Workout - A Precision Formulated, Preworkout Performance Blend of Select Amino Acids Teams with a Vein-bulging, Triple-action Creatine Blend to Drive Your Muscle Gain and Workout Results to the Extreme - With Naturo Nitro Octane, Your Pre-workout Is Super Charged with a Proprietary, Jungle Crazed Energy and Focus Blend Combining Eight of Nature's Premier, Energy Accelerating Compounds, 28 Servings Pink Lemonade
Health and Beauty (Naturo Sciences)
Naturo Nitro Octane Pre-Workout Arginine AKG laces growing muscles with thick, bulging veins, creating an eye-popping assault of vascular display that will be the...
Naturo Nitro Octane s nutritional architecture helps direct and manage every aspect of your workout: controlling lactic acid build-up, stimulating an eye-popping...
Watch your muscles get explosively huge with Naturo Nitro Octane s Preworkout proprietary, tiered amino acid blend. Naturo Nitro Octane s Performance Pre-workout...
Tired, not really motivated to workout? No worries, Naturo Nitro Octane powers up your mind and body with Nature s Big Eight , hand-picked, mega-energizing nutritional...
The legendary muscle-fuel called Magna Power (creatine magnesium chelate) is a patented form of creatine that is bound to magnesium, which helps muscles gulp in...
Enzymatic Therapy - Osteoprime Plus, 120 Tablets


Health and Beauty (Enzymatic Therapy)




Nutrients That Reduce Bone Loss And Increase Bone Density
Preserves mineral mass
Promotes bone-repair functions
Formulated by Jonathan Wright, M.D. and Alan Gaby, M.D

Doctor's Best Multiple Nutritional Supplement, 90 Count


Health and Beauty (Doctor's Best)




Best multiple provides the full range of vitamins and minerals proven essential for human metabolism, excluding iron, which for safety reasons must be taken separately
Clinical trials and other scientific studies strongly support the need to supplement the diet with these ortho1 nutrients, to optimize health and to maintain long-term...
This formulation is optimized to deliver the most nutritionally effective forms of these nutrients
Vegan
Label images may vary

Enzyte MRC | Testosterone Support, Muscle + Strength, Energy Booster, Increased Workout Capacity, NO2 Booster - Fenugreek, Rhodiola, Vitamin D3, NAC - 1 Month Supply (60 Capsules)


Health and Beauty (Vianda)




TESTOSTERONE SUPPORT: T-levels decline 1-2% a year with age and can lead to decreased erectile function, muscle mass & bone loss, impaired mood, and increased...
DOCTOR-FORMULATED AND THIRD-PARTY TESTED: Enzyte MRC is formulated with clinically-studied natural ingredients at scientific dosages by a PhD in Pharmacognosy, manufactured...
MAXIMIZE MUSCLE STRENGTH AND VITALITY: Fenugreek Extract may help promote nitrogen uptake into muscle tissue. The powerhouse benefits of Vitamin D include promoting...
VASCULAR FUNCTION FOR STAMINA AND SEXUAL RESPONSE: Cardiovascular health is an important factor in physical activity and stamina, whether at the gym or in the bedroom...
BOOST ENERGY LEVELS AND METABOLISM: Enzyte MRC packs a powerful punch of Vitamin B6, Vitamin B12, and Magnesium to jumpstart energy metabolism. Vitamin B6 and Vitamin...