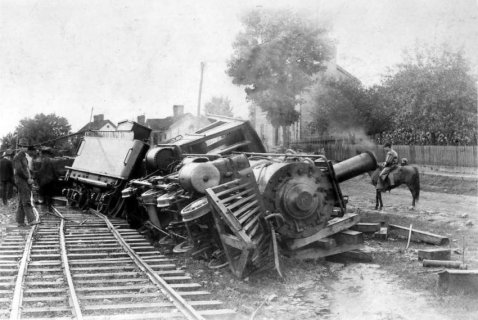 Universal Black Oxide
Sprockets, universal joints, and PT components take on a protective and attractive black oxide finish when treated with TRU TEMP® low temperature, non-polluting black oxide.

Eden Prairie, Minnesota: In-house black oxide finishing for gears is becoming more attractive than outsourcing for one simple reason: it offers more effective control of quality, scheduling and costs.

This article describes the latest trends in black oxide finishing and offers an in-house alternative that enhances quality, speeds shipments and lowers costs.

The True Cost Of Outsourced Black Oxide Finishing

Due to the hazardous nature of most black oxide processes, manufacturers have traditionally been forced to ship parts to an outside plant for black oxide finishing. In the process, they incur extra costs and turnaround times that make it difficult to satisfy customer shipping demands. In addition, this outsourcing requires higher in-process inventory levels and makes it impossible to have direct control over quality.

By contrast, in-house finishing streamlines workflow and lowers inventory levels, thereby freeing up cash for other uses. An automated in-house black oxide process line allows the manufacturer to machine gear components, black oxide finish quantities the same day, then immediately proceed to assembly or shipping, without delay. It allows the manufacturer to focus on fabricating components (the highest value contribution), then quickly and efficiently handle the black oxide finishing (the lowest value contribution), without disrupting the smooth flow of components through assembly, packaging and shipping.

Automated low temperature black oxide finishing is user proven to be an effective control of quality, scheduling and costs when done in-house.

Why Blacken? Black Oxide Is Often The Most Desirable Finishing Option

Black oxide adds value and sales appeal to gear and power transmission components, without altering dimensions or interfering with part assembly or operation. In addition, black oxide finishes are quite durable and offer long-term corrosion resistance in storage or in service. In-house black oxide enhances ISO and "Lean Manufacturing" programs because inventory stays in the plant.

Black oxide, particularly the low temperature process, is supplied in a variety of pre-engineered systems, complete with operator training, as described below.

Making The Right Black Oxide Process Choice

With three types of blackening in common use, it's important to weigh the benefits of each before choosing one for an in-house installation.

The first is traditional caustic black oxidizing which utilizes a boiling caustic soda bath operating at 290°F. This system forms a black iron magnetite finish in 20 to 30 minutes. Overall finish quality is usually good, except on cast iron or MIM parts (red coatings are common) or parts with blind holes or recesses (white salt leaching occurs).
Read
electro-mechanical engineering blog
You might also like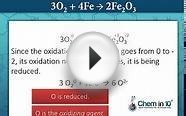 Determining Oxidizing and Reducing Agents | Chem in 10 ...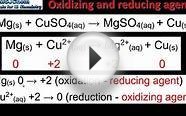 New Syllabus - Topic 9 - 9.1 Oxidizing and reducing agents ...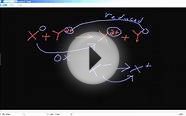 Difference between Oxidized and Reduced Ion
11 Piece Adjustable Wrench Set, 8" Adjustable Wrench, Reversible, Movable Jaw with Serrations, Fits 6 Fastener Types, Includes 10 Universal Sockets, Corrosion Resistant Black-Oxide Finish.
Home Improvement (Crescent)
The Crescent 11 Piece Adjustable Wrench Set is a versatile fastening tool which offers user multiple
11 piece set 8 adjustable wrench with laser etched SAE/MM scales & wide jaw opening
Reversible, movable jaw with serrations for pipe work Pass-thru reversible ratcheting system Every p
Universal design fits 6 fastener types (hex, square, 12 PT, E-torx, partially rounded hex, spline) I
Corrosion resistant black-oxide finish, Crescent Corrosion resistant black-oxide finish Type: 11 Pie
Craftsman 19 Pc. Universal 1/4-in. Dr. Socket Wrench Set


Home Improvement (Craftsman)




Universal design grabs 4, 6, 12 point, external Torx, partially rounded and spline fasteners
Black oxide coating adds moisture protection
Both metric and SAE for wide range of grips
Ergonomic quick release ratchet for more control
Alloyed steel delivers superior performance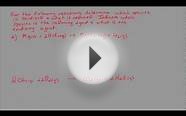 Determine which species is oxidized and which is reduced ...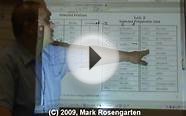 Chemistry Tutorial 12.1b: Oxidized And Reduced Species
Armstrong 20-520 1/2-Inch Drive 12 Point Black Oxide Universal Socket, 5/8-Inch


Home Improvement (Armstrong)




Made in the USA - quality and availability
Unique modified ear design prevents lock-up at extreme angles, allowing for smooth, continuous operation.
Radius corner design engages the flats of the fastener, not the corners, providing up to 15-Percent -20-Percent more torque while reducing fastener rounding, enhancing...
Unique socket retention method, cold form ball recess, provides consistent secure retention of the socket to the drive tool eliminating the possibility of either...
Socket wall dimensions are optimized to provide strength while retaining access to restricted fasteners

Stanley Proto J5270AB Drive Oxide Universal Joint, 3/8-Inch, Black


Home Improvement (Anchor Fasteners)




3/8-inch universal joint
2-inch length
Black oxide finish

Craftsman 7-Piece Metric Universal Ratcheting Wrench Set # 21030


Home Improvement (Craftsman)




Combination black oxide and precision ground finish for rust protection and smooth movements
Universal ratcheting box end fits on 4, 6, 12 pt, spline, external Torx and even rounded fasteners
Set Includes: 10, 11, 12, 13, 14, 15, and 17mm
Ratcheting box end action delivers continuous fastener contact while reducing slip
Rugged open end delivers tons of torque and grabs bolts fast