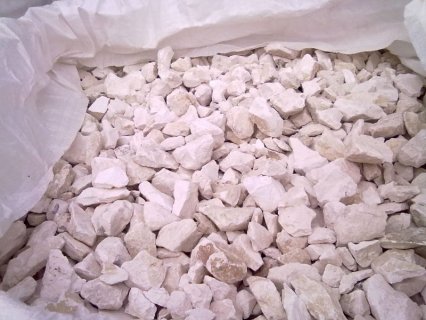 Lime calcium oxide
There are many chemicals available on the market today that are suitable for use as neutralization chemicals. The most commonly used chemicals are discussed in an article available here: Neutralization Chemicals.
Calcium Hydroxide Ca(OH)2
Calcium Hydroxide [Ca(OH)2]. Also commonly referred to as slaked lime or hydrated lime; calcium hydroxide is formed as a result of hydrating lime (calcium oxide, CaO). Lime is by far the most economically favorable alkaline reagent to use for acid neutralization. Lime is significantly cheaper than caustic (NaOH), but is much more difficult to handle.
As with magnesium hydroxide, Lime is not very soluble in water. Although the reaction times of lime are substantially less than magnesium hydroxide, lime is difficult to handle because it is handled as a slurry.
Ca(OH)2 is divalent, yielding two moles of (OH)2 for every one mole of Ca(OH)2. When compared to caustic (NaOH), which is monovalent, twice the neutralizing power is available for a given molar volume of lime, thus contributing to the economy of lime. As with magnesium hydroxide, lime is normally delivered in dry crystalline form. This must then be mixed with water to form a slurry to be delivered to the process. The ease with which caustic (sodium hydroxide) can be handled makes it far more favorable than lime, at least for low volume applications.
Lime is a slurry that will rapidly separate from solution. The storage tank must be constantly agitated and chemical delivery lines must be kept in motion. Typically recirculation loops are employed with a metering valve, inline, for chemical delivery. Static lines are not acceptable because the slurry will separate, and lines will plug, over time.
Lime offers very significant advantages when the precipitation of metals or fluorides is the goal. Calcium salts are normally quite insoluble, and due to the fact that lime is divalent, sludge densities are normally much higher than those formed with caustic (NaOH).
Lime is an excellent choice for acid neutralization. If volumes are relatively low, and precipitation of metal or fluoride ions is not paramount, then caustic (NaOH) may be the better choice because it is easier to handle.
Read
electro-mechanical engineering blog
You might also like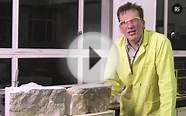 Calcium Carbonate - Disintegrating Quicklime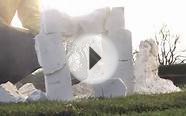 Calcium Carbonate - Disintegrating quicklime (short version)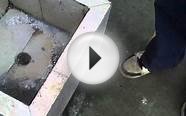 Some people playing calcium oxide
Calcium Carbide Lumps 50g Bottle


Single Detail Page Misc (Consolidated Chemical & Solvents)




50g Poly Bottle
Chemical formula of CaC2
CAS:75-20-7
Advanced MAGNESIUM (by InnovixLabs). Highly Bioavailable Bisglycinate + Malate Formula, 150 Vegetarian Capsules. 200 mg Magnesium per serving.


Health and Beauty (Innovix Pharma, Inc.)




Formulated with two highly absorbable forms of chelated Magnesium - Bisglycinate and Malate.
Both Magnesium Bisglycinate and Malate forms are highly absorbable and gentle on your stomach.
Ideal for your heart, bones, muscles, and nerve function. Helps promote relaxation for a good night s sleep. *
Non-Buffered - does not contain magnesium oxide.
Tested by in-house and third-party laboratories to guarantee purity and potency.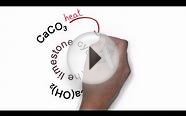 Limestone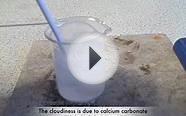 TD_Limestone
Optisource Chewable Vitamin and Mineral Supplement, 120 Count


Health and Beauty (Optisource)




Now with calcium citrate
High levels of calcium, viatmin D, vitamin B12, iron, folic acid, thiamin and zinc
No artificial color
Appropriate for gluten free dietary restrictions
Suitable for lactose intolorance

Maybelline New York Superstay 24, 2-step Lipcolor, Endless Ruby 030, 2 Ea


Beauty (USA)




Maybelline New York Superstay 24, 2-step Lipcolor, Endless Ruby 030, 2 Ea
Meet the 24hr lipcolor that stretches the limits of longwear. No other longwear lasts longer. Period. Micro-flex formula glides on and looks gorgeous all day. No...
APPLY THE LIQUID COLOR TO YOUR CLEAN, BARE LIPS. ALLOW A FULL TWO MINUTES TO DRY, THEN APPLY ULTRA-CONDITIONING BALM TO SEAL IN SOFTNESS. REAPPLY BALM AS NEEDED...
Maybelline New York Superstay 24, 2-step Lipcolor, Endless Ruby 030, 2 Ea Meet the 24hr lipcolor that stretches the limits of longwear. No other longwear lasts longer...

Ultimate Magnesium Citrate | Easy Swallow Capsules | Potent New Formula | 200mg


Health and Beauty (Natural Zest)




OUR GUARANTEE - We re sure you re going to love our Magnesium, but if for any reason it doesn t live up to your expectations, we ll give you 100% of your money back...
WHY CHOOSE ULTIMATE MAGNESIUM?: Potent new formula for maximum effect | We use the superior CITRATE form of Magnesium | Our capsules are size 0, so they are EASY...
OUR BRAND PROMISE: Great products that really work | Only the purest, high-quality ingredients, sourced right here in the USA | Easy to use | Great value for money...