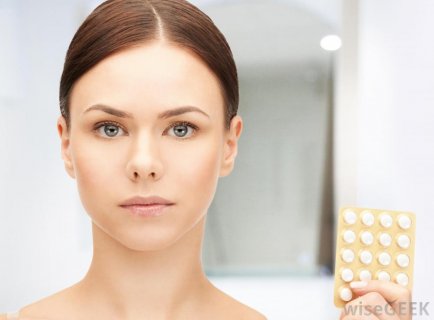 Zinc oxide Supplement
According to many pharmacists, zinc is the single greatest dietary supplement. Chemists, pharmacists and doctors alike glorify zinc supplementation. Some of them maintain that zinc will ward off all sickness. While this is not entirely true, zinc does nonetheless fight the rhinovirus, which is responsible for about a third of the common colds in adults, along with many other illnesses which exhibit flu-like symptoms. Zinc boosts the overall immune system to fight infections and speed recovery times. It is therefore a useful supplement for almost everyone. Deficiencies of zinc have been shown in studies to lead to decreased thyroid hormone levels, and hypothyroidism. Zinc supplementation is absolutely vital for pregnant women. If zinc was given to every mother-to-be, then a large portion of birth abnormalities, pre-eclampsia occurrences, and deformations could be avoided. Give zinc the same respect that you would give to folate (the superior version of folic acid) and calcium during pregnancy.
Symptoms of Zinc Deficiency
White spots (cuticles) in the fingernails.
Pale, rough skin, dry hair, and acne
Unhealthy weight loss caused by loss of appetite
Dandruff
Slow wound healing occurs in particularly bad cases of zinc deficiency.
The primary ingredient in anti-dandruff shampoos is zinc. While there is nothing wrong with putting zinc in the hair, it would be much more prudent to simply supplement with it orally.
Not All Zinc is Created Equal
Zinc sulfate and zinc oxide are among the most popular types of zinc to be sold, but they are definitely not the best. The largest portion of these two zinc varieties simply flush out of the body without much cellular absorption. So these supplements may increase a body's burden instead of lightening it. In the particular case of zinc oxide, it is a widely-known carcinogen in sunscreens. This is a dirty industry secret, and sunscreens are the main reason why sunlight has been falsely maligned to cause skin cancers. Especially avoid zinc oxide.
Chelated zinc is partially absorbed by the body. There are different types of chelation, but most zinc manufacturers do not inform customers which form they use. For companies which do, zinc gluconate, and zinc citrate are among the best forms of chelated zinc. Zinc orotate is a chelated form of zinc that is more readily absorbed by the body than any other zinc supplement available. Manufacturers of it will usually boast about having this type, because they have good reason to. Zinc orotate passes through the membranes of cells easily, and it pulls the highest amounts of accompanying minerals into the cells, which leads to higher tissue concentrations of zinc and other beneficial nutrients.
Read
electro-mechanical engineering blog
Zinc Oxide Powder - La Lune Naturals - Non Nano and Uncoated, Pure Cosmetic Grade - 10 FREE Recipes and Scoop - Perfect Zinc Oxide for Sunscreen, Lips, Sunblock, Acne, Eczema - Safe for babies, kids, faces - Great for Homemade Sunscreen & Deodorant


Beauty (La Lune Naturals)




1/2 lb. Non-nano, Uncoated Zinc Oxide Powder. Pure Zinc Oxide for Sunscreen, for acne, for face, for foundation, for cream, for paste, Homemade Diaper Cream.
Very Fine, French Press Zinc Oxide powder. Vegan and Kosher Certified. Ask for our Certificate of Analysis.
Perfectly suited for Sunscreen, Sunblock, Homemade Deodorant, Natural Soap, Mineral Make Up, Baby Powder, Diaper Rash Cream, Acne Creams and More!
Comes in a convenient storage jar with a FREE measuring scoop!
FREE eBook with purchase that contains 10 recipes for sunscreen, deodorants, rash creams and more!