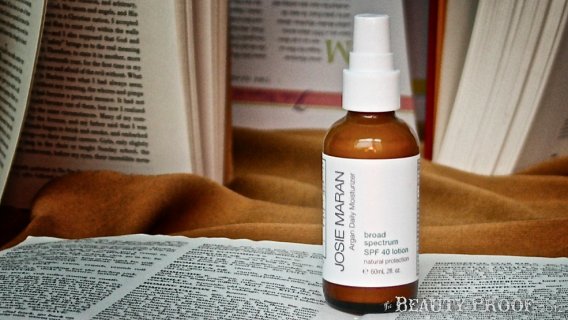 Zinc oxide Moisturizer
Dr. Perry's DayThyme® is your morning skin protector, although you can use it anytime during the day. I designed it to be used as a stand-alone product for women and men, or as a foundation under makeup.
Most importantly, DayThyme is an SPF 20 broad-spectrum sunscreen. During the day, your skin is assaulted by dangerous ultraviolet light and so I included zinc oxide, a broad-spectrum sunscreen that protects you from both ultraviolet A and B light, in DayThyme. My zinc oxide does not have nanoparticles and importantly, it is not absorbed into your body. I didn't use those cheaper, but harmful, chemical sunscreens that can be absorbed into your body. Zinc oxide stays on the surface of the skin, where it belongs, and simply blocks UV radiation. There are no endocrine disruptors in my DayThyme, and so it is safe for all people.
But DayThyme goes much further than a typical sunscreen. It contains vitamins B3 (niacinamide) and B5 (panthenol), two vitamins that strengthen the barrier function of the skin, improving its resistance to all sorts of toxins. They also decrease the irritation that vitamin A creams can cause. DayThyme includes safflower, olive, and white thyme oils for moisturization and for a feel and smell.
Use DayThyme in the morning after washing. Make sure it thoroughly dries before applying your makeup. When it is not "tacky" to the touch (about 2 minutes), apply your makeup, using DayThyme as your foundation.
Arthur W. Perry, MD, FACS
With
Vitamin B3
Vitamin B5
Olive Oil
Safflower Oil
White Thyme Oil
Inactive Ingredients
Water, Glycerin, C12-15 Alkyl Benzoate, Pentylene Glycol, Niacinamide, Olea Europaea (Olive) Fruit Oil, Carthamus Tinctorius (Safflower) Seed Oil, Coconut Alkanes, Panthenol, Tocopherol, Citric Acid, Coco-Caprate Caprylate, Sodium Hyaluronate, Echium Plantagineum Seed Oil, Hydrogenated Lecithin, Thymus Vulgaris (Thyme) Flower/Leaf Oil, Isohexadecane, Glyceryl Isostearate, Polyhydroxystearic Acid, Hydroxyethyl Acrylate/Sodium Acryloyldimethyl Taurate Copolymer, Xanthan Gum, Phenoxyethanol, Benzyl Alcohol, Potassium Sorbate, Sodium Benzoate, Polysorbate 60, BHT
Directions
In the morning, wash face with mild soap such as Dr. Perry's CleanThyme®. Pump twice and coat your entire face and neck and massage into skin, avoiding your eyes. Do not use more than 2 pumps because excess DayThyme can clump under your makeup. Your skin should be dry before applying makeup - full drying of DayThyme takes about 2 minutes. If you find that clumping occurs, it is possible that your makeup is reacting to the DayThyme; under these circumstances you may need to switch brands of makeup...
Reapply:
after 40 minutes of swimming or sweating
immediately after towel drying
at least every 2 hours if spending time in the sun
Read
electro-mechanical engineering blog
Zinc Oxide Powder - La Lune Naturals - Non Nano and Uncoated, Pure Cosmetic Grade - 10 FREE Recipes and Scoop - Perfect Zinc Oxide for Sunscreen, Lips, Sunblock, Acne, Eczema - Safe for babies, kids, faces - Great for Homemade Sunscreen & Deodorant


Beauty (La Lune Naturals)




1/2 lb. Non-nano, Uncoated Zinc Oxide Powder. Pure Zinc Oxide for Sunscreen, for acne, for face, for foundation, for cream, for paste, Homemade Diaper Cream.
Very Fine, French Press Zinc Oxide powder. Vegan and Kosher Certified. Ask for our Certificate of Analysis.
Perfectly suited for Sunscreen, Sunblock, Homemade Deodorant, Natural Soap, Mineral Make Up, Baby Powder, Diaper Rash Cream, Acne Creams and More!
Comes in a convenient storage jar with a FREE measuring scoop!
FREE eBook with purchase that contains 10 recipes for sunscreen, deodorants, rash creams and more!