Why take Magnesium oxide?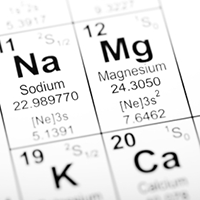 The suggestion to take any kind of supplement always raises the question, "Why do I need supplements to be healthy? Can't I just get all my micronutrients from food?" After all, there was no Vitamin Shoppe in the Paleolithic. It seems silly that we should evolve to need a shelf full of pills just to function normally.
This is a very reasonable question, and it's certainly better to ask for proof than to blithely stroll down the aisles of the drugstore tossing everything from Aluminum to Zinc into the shopping basket. On a diet of whole, nourishing foods (especially organic or grass-fed foods), you should be able to get everything you need. And there are plenty of natural sources of magnesium, including spinach, nuts, mineral water, and several kinds of fish. But a lot has changed since the caveman days, and there are a few major reasons why modern Paleo dieters might want to take one or two carefully-chosen supplements.
We have to fight the environmental toxins of industrial society (air pollutants like exhaust, factory runoff in our water, and toxic cleaning supplies, to name a few) that weren't around in the Paleolithic.
We have to recover from diseases of civilization (like diabetes and obesity) and years of grain-based malnutrition that our ancestors never had to deal with.
Our food processing methods (factory farms, large monoculture crops, and pesticides) no longer produce food as micronutrient-rich as it used to be.
In the case of magnesium, the third argument is really the key. The magnesium content of foods depends on the soil they're grown in, and that soil is becoming rapidly depleted by modern agriculture. The map here shows the magnesium content of soils across the United States, and in several areas, it's very poor. In fact, the Nutrition Facts labels on fruits and vegetables may actually be misleading in some cases, because the soil has declined in quality since the USDA tested the foods. Purified water is also partly to blame: natural mineral waters (which is what we all drank before the advent of municipal water systems) contain high levels of magnesium, while the water that makes it out of your tap does not.
This is unfortunate, because magnesium is crucial for bone strength and development, and it's required for over 300 enzymatic reactions, including many of the reactions that generate energy for your cells and control critical neurotransmitters. Deficiency can cause all kinds of symptoms including mental issues (difficulty concentrating and remembering things), muscle twitches and soreness, and a feeling of constant fatigue.
Read
electro-mechanical engineering blog
You might also like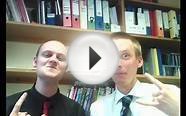 copper oxide and magnesium 0002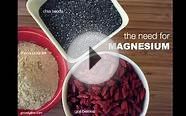 A little magnesium can keep your cell younger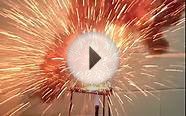 Magnesium and Copper(II) Oxide
Titanium Dioxide - 4.4oz / 125g


Beauty (MakingCosmetics Inc.)




Physical Sunscreen and Texturizer
Note: Item is Non-Returnable, Consists of Raw Materials
External Use Only, This is a Cosmetic Ingredient, Not a Finished Cosmetic Product
Description: White pigment of crystalline structure with a high refractive index and great inertness able to reflect and scatter light, primary particle size 200-250...
GermGuardian AC4825, 3-in-1 Air Cleaning System with True HEPA, UV-C and Odor Reduction, 22-Inch


Health and Beauty (Guardian Technologies)




Captures 99.97% of allergens with True HEPA filtration including: dust mites, pet dander, plant pollens and more
Reduces odors from pets, cooking and smoking with activated carbon
UV-C light works with filter to kill airborne bacteria, viruses and mold spores
According to the American Academy of Pediatric Allergy and Immunology Doctors recommend HEPA air filtration to reduce exposure to indoor asthma triggers
22-inch model best for medium and small size rooms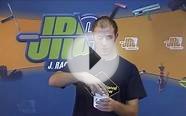 Cerium Oxide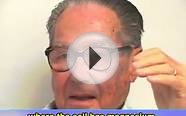 Magnesium Chloride
Vanicream Sunscreen, Sensitive Skin, SPF 30, 4-Ounce,


Beauty (Vanicream)




Broad Spectrum Blocks UVA and UVB rays
no sensitizing chemical sunscreens
sensitive skin formula
free of dyes, lanolin, fragrance, masking fragrance, formaldehyde, parabens, and other preservatives.

PUR gum Peppermint Gum-Aspartame Free, 9-Count (Pack of 12)


Grocery (PUR gum)




PUR Peppermint - 9-pieces of Aspartame Free Gum; Buy a Case of 12 and get 108 Pieces in one case
PUR Peppermint gum Ingredients: xylitol, gum base, natural flavors, gum Arabic, white tea extract, carnauba wax, tocopherols
PUR Peppermint Gum is also - Vegan Friendly; Non-GMO; Gluten-Free; Nut-Free; Dairy-Free; Diabetic Friendly; Soy-Free; Peanut-Free; Egg-Free; Casein-Free; NO titanium...
This product is used by many restaurants for guests that have enjoyed a wonderful meal, and want to freshen their breath with delicious aspartame-free gum! Pur Gum...
Switzerland

Dynatrap Insect Trap -1/2 Acre The Original Insect Trap


Lawn & Patio (Dynatrap)




Protects up to 1/2 Acre
Durable all-weather construction.
Pesticide and odor free.
Whisper quiet operation.
No zapping or buzzing. No expensive attractant or propane required.