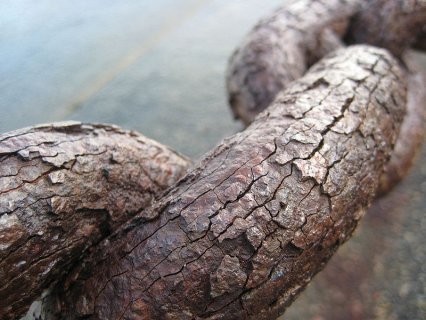 Oxidation reduction Worksheet
Name(s) ____________________________________________
1. Identify the oxidation state of each element in the following:
a) Na2SO4
b) MnO4–
c) KClO3
d) CH3OH
2. Identify the oxidation state of nitrogen in the following:
(a) NO3– (b) NO2 (c) NO2–
(d) HNO2 (e) NO (f) N2O
(g) N2 (h) NH2OH (i) N2H4
3. Determine the oxidation state of the specified element in the following:
(a) Cr in Cr2O72– (b) Mn in MnO2
(c) Fe in Fe2O3 (d) Ag in AgCl
Questions 4–8: Consider the activity series listed below. This series is used to predict ionic displacement reaction products. The series lists the ability of metals to displace hydrogen from water and acids. A group Round robin approach has been found to work well for this series of questions.
Metals that react with water to form hydrogen gas and a metal hydroxide: K, Ca, Na
Metals that react with steam to form hydrogen gas and a metal hydroxide: Mg, Al, Zn, Cr, Fe
Metals that react with acid to form hydrogen gas and a metal ion: Ni, Sn, Pb,
Hydrogen: H2
Metals that do not react with acids: Cu, Hg, Ag, Pt, Au
4. Consider the descriptions of the reactions for the first three groups of metals listed in the activity series. Choose one element from each group and write its reaction.
5. Which metal is the most active? Which is the least active? Explain.
6. List the electronegativity of each of the elements in the activity series (refer to a table of electronegativity values). What is the relationship between electronegativity and activity?
7. Use the activity series and/or electronegativity values to predict whether or not each of the following reactions will occur. If a reaction occurs, write the formulas of the reactants and products and balance the equation.
a) Zinc and silver nitrate
b) Gold and sodium chloride
8. Write the equation for the reaction (if any) of sodium, zinc, and gold with hydrochloric acid. Show the oxidation state changes for each element.
a)
b)
c)
9. Compare the oxidation state of hydrogen in HCl with its oxidation state in NaH. Why are they different?
10. Describe the trend in oxidation number for main-group elements as you move left-to-right across a row in the periodic table.
11. Identify the oxidizing agent, reducing agent, substance oxidized, and substance reduced in this reaction:
Fe(NO3)3 (aq) + H2S (aq) -> FeS (s) + HNO3 (aq) + S(s).
Questions 12–13: Balancing redox reaction equations is a skill which combines chemical knowledge, common sense, and intuition. There are many methods available for balancing redox reactions, A number have been brought to your attention including the one that follows. Choose a method and complete questions 12-13.
Read
electro-mechanical engineering blog
You might also like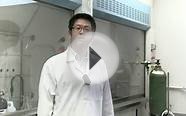 Advanced Oxidation Process for Sustainable Greenhouse ...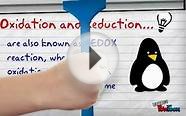 Oxidation and Reduction Process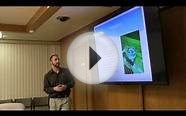 Iron Photolysis for Advanced Oxidation Processes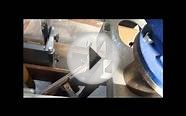 Oxidation process on oak parquet with lye and MINITUNNEL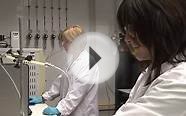 Advanced Oxidation Processes (AOPs) for effluents treatments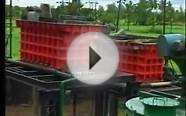 Advanced Oxidation Process for achieving Zero Liquid Discharge
Meguiar's M4965 Marine/RV Fiberglass Restoration System


Automotive Parts and Accessories (Meguiar's)




Three step process to restore fiberglass gelcoats
Oxidation remover takes care of wear
Polish restores brilliant gloss
Pure wax provides durable protection for surface

Intex 120V Krystal Clear Saltwater System CG-28667 with E.C.O. (Electrocatalytic Oxidation) for Above Ground Pools


Lawn & Patio (Intex Recreation Corp L&G - Imports)




Max. pool size: 7, gal (26,500L). 110-120V with GFCI (Ground Fault Circuit Interrupter).
Requires a filter pump with a flow rate between 700-3, gph (2,650 - 11,355L/hr)
Chlorine output: 5 g/hr. 24 hr. auto-clock cycle.