Antimony v oxide

Antimony(III) oxide is the inorganic compound with the formula Sb2O3. It is the most important commercial compound of antimony. It is found in nature as the minerals valentinite and senarmontite. Like most polymeric oxides, Sb2O3 dissolves in aqueous solutions only with hydrolysis.
Antimony(III) oxide is an amphoteric oxide, it dissolves in aqueous sodium hydroxide solution to give the meta-antimonite NaSbO2, which can be isolated as the trihydrate. Antimony(III) oxide also dissolves in concentrated mineral acids to give the corresponding salts, which hydrolyzes upon dilution with water. With nitric acid, the trioxide is oxidized to antimony(V) oxide.
When heated with carbon, the oxide is reduced to antimony metal. With other reducing agents such as sodium borohydride or lithium aluminium hydride, the unstable and very toxic gas stibine is produced. When heated with potassium bitartrate, a complex salt potassium antimony tartrate, KSb(OH)2•C4H2O6 is formed.
Name:Antimony(III) oxide
EINECS:215-175-0
Molecular Formula:Sb2O3
Synonyms:Antimony trioxide; diantimony trioxide; Antimonyoxideelecgrwhitepowder; Antimonyoxidepowder
InChI:InChI=1/3O.2Sb/q3*-2;2*+3
Appearance:White Powder
Molecular Weight:291.52
Density:5.2
Boiling Point:1456°C
Melting Point:656°C (subl.)
Solubility:Slightly soluble
Stability:Stable.
Chemical Properties: White Powder
General Description: Diantimony trioxide is a white crystalline solid. Diantimony trioxide is insoluble in water. The primary hazard is the threat to the environment. Immediate steps should be taken to limit its spread to the environment. Diantimony trioxide is used to fireproof fabrics, paper and plastics, as a paint pigment and for many other uses.
Air & Water Reactions: Insoluble in water.
Reactivity Profile: Idiantimony trioxide ignites and burns when heated in powdered form in air . Reacts violentlhy with bromine trifluoride.
Health Hazard :Dust: P oisonous if inhaled or if skin is exposed. If inhaled will cause coughing, difficult breathing or loss of consciousness. Sllid: Poisonous if swallowed or if skin is exposed. If swallowed will cause dizziness, nausea, vomiting or loss of consciousness.
Fire Hazard: Not flammable.
Uses:
The annual consumption of antimony(III) oxide in the United States and Europe is approximately 10, 000 and 25, 000 tonnes, respectively. The main application is for flame retardants in combination with halogenated materials. The combination of the halides and the antimony being key to the flame-retardant action for polymers, helping to form less flammable chars. Such flame retardants are found in electrical apparatus, textiles, leather, and coatings.
Read
electro-mechanical engineering blog
You might also like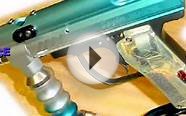 Tutorial on Anodize Aluminum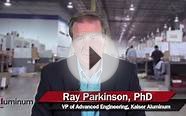 Aluminum Machining Solutions: Uniform Anodized Surface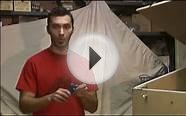 Aluminum Anodizing Motorcycle Parts
Practical Tactical Pen - Always Be Prepared - a Discrete, High-Strength Aluminum Tactical Tool Combined with a Quality Pen with a Lightweight Ergonomic Design for Quick, Effective Use in Self Defense and Ease in Writing - Satisfaction Guaranteed
Home Improvement (Pocket Partners)
Elegant and discrete looking yet seriously tough and damaging if needed, easy to find ink refills
High-strength, light aluminum body, black polished anodized finish, 5 7/8 inches, 1.2 oz, black ink
Ideal length and weight for everyday use and last ditch personal protection for both men and women
Designed to be a reliable, durable defensive tool and pen that you can have with you at all times
*VOLUME DISCOUNTS AVAILABLE* (See special offers section below) RISK FREE 100% money back guarantee
6 Piece Jewelry Drill Set with Handle


Art and Craft Supply (Jewelry Displays & Boxes)




The chuck can take drill sizes from No. 80 (.0135) to 52 (.0635).
American-made HSS drill in a blue anodized 3/8 diameter barrel with pocket clip to prevent rolling.
Extra drills store conveniently into the handle which is well-knurled for a comfortable grip.
All machined parts are made of rust-free aluminum and the chuck is made of black oxide tool steel.
The chuck is pressed into the barrel so that it cannot turn and open easily, and never binds.
JW Winco Aluminum 6063-T5 Clamping Knob, Steel Threaded Stud, 3/8"-16 Thread Size x 1-3/4" Thread Length, 2-1/2" Head Diameter (Pack of 1)


BISS (JW Winco)




Clamping knob with fluted head style
Lightweight yet long-lasting
Etched and clear anodized finish
Four-prong hand knobs made from a durable aluminum extrusion are an economical choice for a variety of equipment applications
RoHS compliant

Chive 1600


Sports (Kershaw)




Features Ken Onion s Speed Safe assisted opening design
Blade is made of 420HC stainless steel for good edge retention and toughness
Blade measures 1-15/16 inches (4.9 cm); knife measures 2-7/8 inches when closed
Handle is made of 410 stainless steel
This item is not for sale in some specific zip codes includes NY

Artistic Wire Aluminum Craft Wire, 12 Gauge Thick, 12 Meter Spool, Natural Aluminum


Home (Artistic Wire)




Color: Aluminum Silver
Materials or Model Number: Aluminum
Measurements: 12 Gauge
Quantity: 1
Shape or Style: Wire